Tapio Pulkkanen chooses Sportyard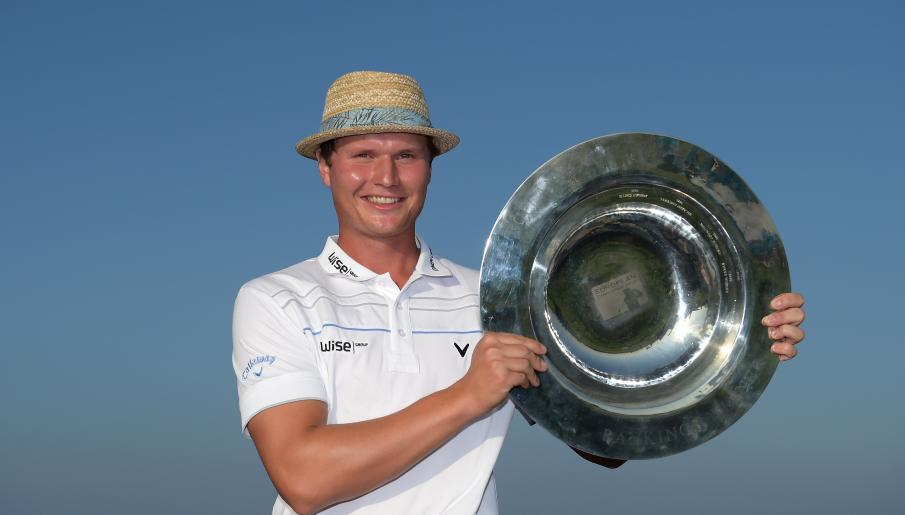 The 2017 European Challenge Tour winner, Tapio Pulkkanen, has turned to Sportyard for career management and advise. Tapio is thereby joining the same management team as his fellow country man and the Finnish golfing icon Mikko Ilonen.
Tapio won the "Road to Oman" (the Order of Merit on the Challenge Tour) in 2017, mainly thanks to being runner up in three tournaments and winning the Kazakhstan Open, with an impressive margin. Thanks to the Order of Merit win, Tapio was rewarded with a full status on the PGA European Tour for the 2018 season. Tapio started the 2018 PGA European Tour season by hitting the first shot in Hong Kong last Thursday.
"It is the first year on the European Tour for me and I am really looking forward playing against the best players in Europe. It is an honor to add Sportyard into my team for the upcoming years. We share same values and goals and I really believe that we can achieve great things together." says Tapio about the new cooperation.
"It feels very special and inspiring to start a journey together with Tapio. He has all the qualities, both on and off the course, to continue climbing the ranks of golf. Capturing the 2017 Road to Oman is of course a feat that goes down in the history books. However, being aware of some of Tapio's goals, I am very much looking forward to the years ahead.", says Johan Elliot, founder of Sportyard.
Sportyard will represent and advise Tapio in all aspects of his professional career and assignments, including sponsorship contacts.
For more information, please contact Johan Elliot, manager:
+46 708-309889 | elliot@sportyard.com
Tapio Pulkkanen, (b. 1990, http://www.tapiopulkkanen.fi/en) is a Finnish professional golf player. Tapio won the Nordic Golf League in 2015 and was thereby promoted to the European Challenge Tour, which he won in 2017. 2018 will be Tapio's debut season on the PGA European Tour (http://www.europeantour.com/).