JC RITCHIE WINS THE SUNSHINE TOUR ORDER OF MERIT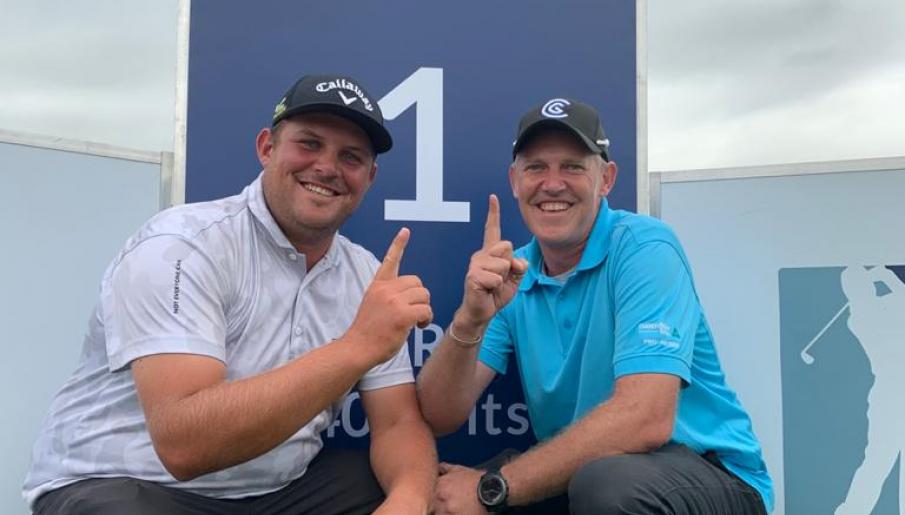 On Sunday February 23rd, JC Ritchie became the 31st winner of the Sunshine Tour Order of Merit. At the tender age of 25 he became the fourth youngest player to ever be awarded the Order of Merit title. 
He joins the likes of Gary Player, Nick Price, Ernie Els, Trevor Immelman and Charl Schwartzel who have all gone on to win Majors titles. 
This has been JC's sixth season on the Sunshine Tour and he has quietly gone about his business. He has been somewhat under-rated in his stellar and steady performance on the course. In the past two seasons on the Sunshine Tour JC has won six tournaments, in addition to eleven top-10 performances. During this period, he only missed one cut and had a run of 21 consecutive cuts made.  
Ritchie's steely determination and inherent desire to win saw him overcome a number of challenges to pursue his golfing dream. He remains a firm believer that there is no substitute for hard work. Through patience and resilience, this past season saw him win three titles in addition to four top-10 finishes. Lifting the sought-after Sid Brews Trophy is validation of his unwavering passion and evident talent for the game.
With this achievement JC gains exemption into the 2020 WGC-HSBC Champions, the 2021 WGC-Mexico Championship and the 2020 Nedbank Golf Challenge. Playing in 'Africa's Major' is the realization of a boyhood dream and JC is relishing the opportunity to test himself against the best in the world.
JC in currently ranked 122 on the Official World Golf Rankings. Post a well-earned end of season break, Ritchie will be shifting his focus to the Challenge Tour, where he currently leads the Race to Majorca. It was on his Challenge Tour debut earlier this year that he claimed the Limpopo Championship and it will be on the Challenge Tour that he will hopefully secure his playing privileges on the European Tour. 
Ritchie cuts a quietly determined figure on the course. He is an un-assuming character with an undeniable love of the game who likes to get down to business. Most notably it is his incredible work ethic that has earned him his success and made him one youngster to definitely keep an eye on.