Rikard Karlberg signs with Sportyard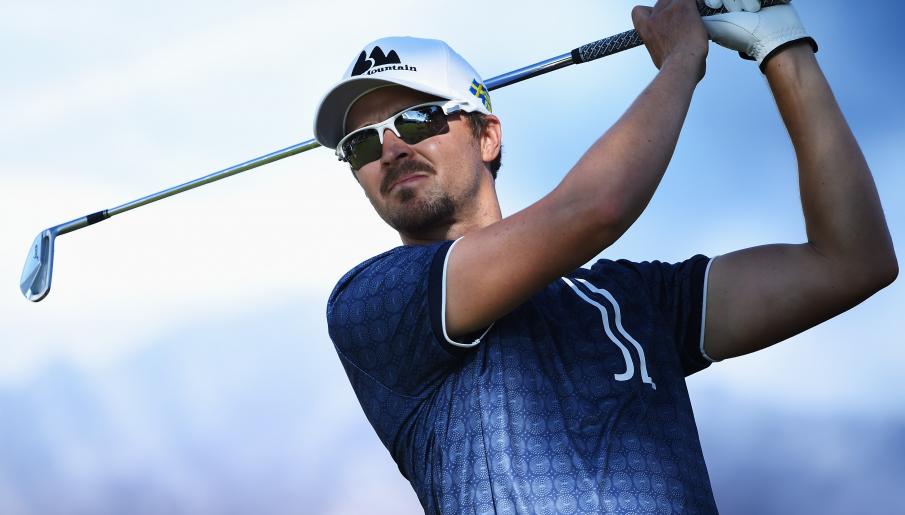 The Swedish European Tour and Asian Tour member Rikard Karlberg and the Stockholm based management agency Sportyard have decided to join forces.
Rikard Karlberg turned professional in 2006 and claimed his first professional title, on the Swedish national tour, that same year. In 2007 he won the Swedish and Nordic rankings, earning him a card on the European Challenge Tour for 2008. In 2010 Rikard went on to successfully qualify for the Asian Tour. Thanks to two wins in 2010, Sail Open and Hero Indian Open, he finished in third place on the order of merit and was awarded with the Rookie of the Year honors.
Rikard is currently a full member on the European Tour thanks to a ninth place in the 2014 qualification school.
Rikard was born and raised in Gothenburg, Sweden, to which he now returns as he and his wife Pernilla is expecting their first child , or actually children, as they are expecting twins.
Johan Elliot, founder of Sportyard:
- "Rikard is the perfect example of why we exist. A gentleman with a desire to go places, on and off the golf course. His drive, his talent and his will to develop and learn more about golf and life enables him to do whatever he puts his mind to. We are very happy that he has chosen to work with us and we are very much already enjoying the trust he has placed in us."
Rikard Karlberg:
- "As I am now moving back to Europe, my goal is to establish myself as a top European Tour player and move on from there. Sportyard has a proven track record and I like their way of treating player's careers. Both on and away from the golf course."