Jenny Rissveds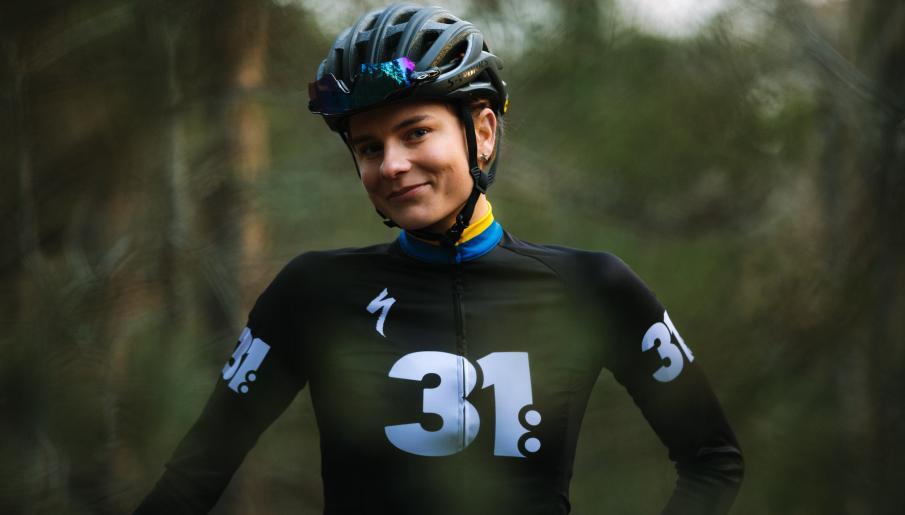 A lot could be said about the Swedish Olympic Gold Medalist Jenny Rissveds, but what stood out during our first meeting was the fascinating human being we met. A 22 year old lady from Falun, Sweden. Nothing more, nothing less. Perfect in so many ways but most importantly perfect because she is who she is. And in being that, we can't think of a better role model for her peers, the youth, people in general and of course the people she works with.
Her day to day job is her plattform, her life as we know it now, the Scott-Odlo MTB Racing Team. Her mentor, the team leader, Thomas "Frischi" Frischknecht, together with her coach Fredrik Ericsson works methodically and tirelessly to take the boundaries to new levels each and every day. Important to point out is that there is a lot of laughter and love whilst doing this. Possibly one of the strongest components in Jenny's success.
One often say that you have to find out yourself in order to truly grasp the greatness of something or, as in this case, someone. We sincerely hope that most of you will get a chance to meet Jenny one day. However, until then, please have a look at the following:
Sportyard Update
22.02.18

Stockholm/Falun, Sweden – February 22, 2018

15.01.18

Stockholm – den 15 januari 2018 

26.01.17

Sportyard (formally Sportyard Aktiebolag) has made a few changes during 2016 and into the 2017 season.
Individual
2016

| Tournament | Position | Tour |
| --- | --- | --- |
| Olympic Games XCO - 2016 | Gold | Cross Country |
| World Championship U23 XCO - 2016 | 1 | Cross Country |
| Swedish Championship XCO - 2016 | 1 | Cross Country |
| World Cup #4 XCO - 2016 | 1 | Cross Country |
| Vårgårda CK MTB C1 - 2016 | 1 | Cross Country |
| SRAMLIGA #2 C1 - 2016 | 1 | Cross Country |
| Swedish Cup Klippingracet C2 - 2016 | 1 | Cross Country |
| Montagnetta di San Siro - 2016 | 1 | Cross Country |
Awards
2017

| Tournament | Award | Tour |
| --- | --- | --- |
| Idrottsgalan 2017 | Achivement of, the Year 2016 | Other Individual |