Jenny Rissveds and SCOTT-SRAM agree to part ways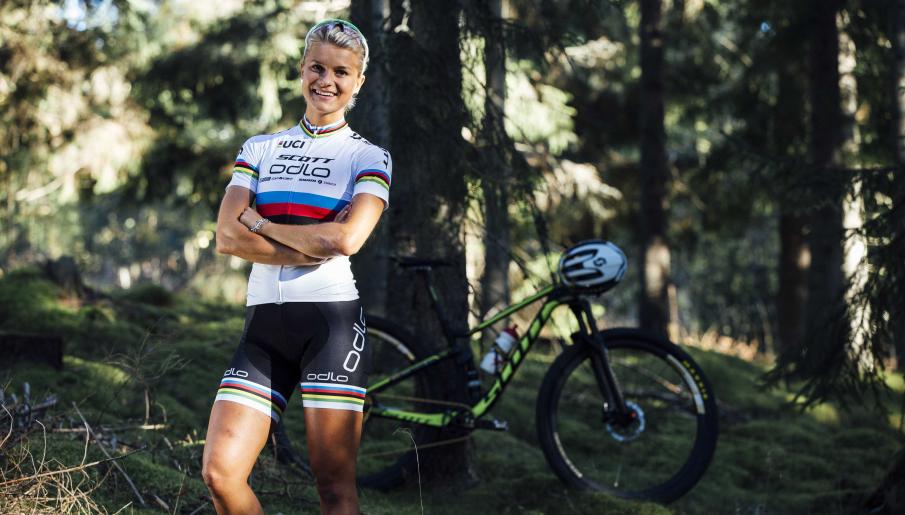 Stockholm/Falun, Sweden – February 22, 2018
The Olympic gold medalist Jenny Rissveds has today announced that she is terminating her contract with the professional UCI Elite Mountain Bike team SCOTT-SRAM. Jenny has been part of the SCOTT-SRAM team since 2014 and has had many successes, including World Cup victories and podiums in great championships such as the European and World Championships.
Jenny made her decision last week and she has informed the head of the SCOTT-SRAM team, Mr Thomas Frischknecht, who has accepted Jenny's wishes and released her from their contract.
The background behind Jenny's decision lies with her being absent from the competitive scene due to the mental issues that originates from a drawn out contractual disagreement with the Swedish national team coupled with the death of family members during 2017. As a result of all this, Jenny only competed in a handful of races during 2017 and has not been able to fulfill her contractual obligations towards the team. Even though SCOTT-SRAM and Frischknecht, without hesitation, have accepted her absence, it is Jenny's belief that the quickest way back to the top of the world will be to fully focus on her rehabilitation process, without subsequently disregarding any contractual obligation.
Jenny Rissveds:
"I am very thankful for the years I have had with Thomas and the SCOTT -SRAM Team. They have provided me with a unique and vital support. Without Thomas and the team, I would have never done what I have been able to do on the bike over the last few years. I also want to thank Scott Sports for their un-waivered support and belief in me, especially throughout the last year. I would love to stay a part of the team but to be part of a team you need to contribute and unfortunately, I am simply not able to do so at the moment. It hasn't been an easy decision, but I am convinced this is for the best for all parties involved and that this will give me the best conditions to coming back, better and stronger than ever."
Thomas Frischknecht:
"The whole mountain bike scene and in particular the SCOTT-SRAM Team is tremendously sad about what has happened to Jenny. In order to get healthy again and to be free of any kind of obligations I not only respect Jenny's decision, I believe it is the best way for Jenny to find her way back to a balanced life. I truly believe she will be back at some point and I hope that we can help her on her journey. Our team's door will always be wide open for Jenny to come back whenever she wants to. Even though we are deeply saddened by this outcome, the SCOTT-SRAM Team fully accepts and supports Jenny's decision. The most important thing is that Jenny gets healthy again."
The contract with SCOTT-SRAM is being terminated in a very amicable way and Jenny has currently no intentions of signing a new contract until she is fully fit.
Sportyard (formally Sportyard Aktiebolag) has made a few changes during 2016 and into the 2017...
Gemensam kommunikation från Sportyard och Svenska Cykelförbundet beträffande...