Alvaro Quiros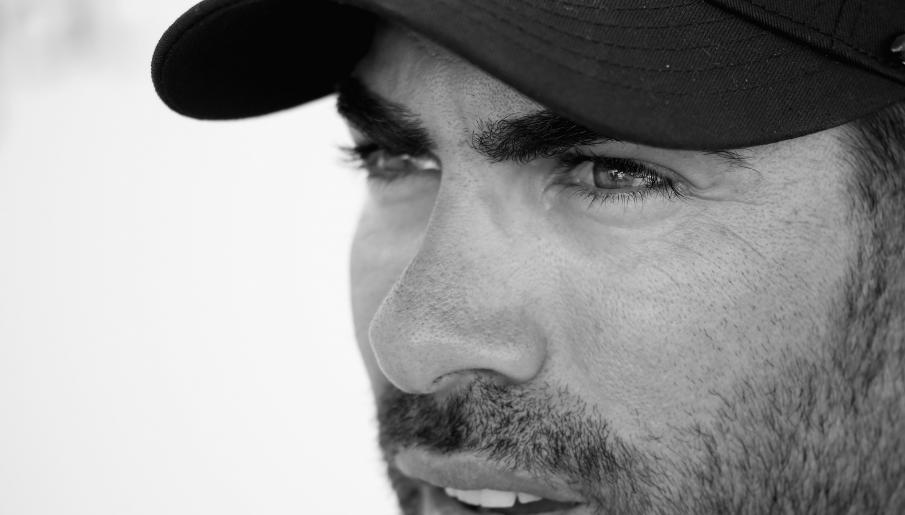 Alvaro was introduced to the game of golf at the age of nine by his Father. In his early teens it was a toss up between golf and his other passion football but when the time came to focus his Father persuaded him to concentrate on golf. By the age of 18 he had a handicap of +1 and won a scholarship to go to the Joaquin Blume centre for high performance in Madrid where the future top Spanish sports stars go to study.
During this time he was selected for the Spanish under 21 golf team who won the European Masters title.
In May 2006 he was invited to play in a Challenge Tour event which he won giving him the chance to play on the Challenge Tour for the remainder of that year. He finished 18th which gave him certain playing rights on the European Tour. Not satisfied with this he returned to Q school where he improved his ranking to obtain a better category position on the European Tour.
He got off to a flying start on the European Tour in December 2006 by winning the Dunhill Championship, but 2007 proved to be difficult as an injury meant he did not play from May to October. In 2008 he won the Portugal Masters and in 2009 won in Qatar and nearly defended his title in 2010 finishing second. In May 2010 he became only the fourth Spaniard since 1972 to win the Open de Espana. He is the longest hitter on the European Tour.
Sportyard Update
21.05.17

A win is a win. But this win could be one of the sweetest and most meaningful in quite some time.

23.01.17

Alvaro was yesterday granted an invite to Commercial Bank Qatar Masters this week, an event that Alvaro won in 2009.

11.05.16

European Tour, on which Alvaro has six wins in his career so far, has composed a presentation clip of and about Alvar

19.04.15

Alvaro Quiros hit comfortably the round of the week at the Shenzhen International, a nine under par 63 to reach eight

27.03.12

March 27th, 2012

11.12.11

December 11th, 2011

21.03.11

March 21st, 2011
Individual
2014

| Tournament | Position | Tour |
| --- | --- | --- |
| Joburg Open - 2014 | 5T | European Tour, Sunshine Tour |
| Nordea Masters - 2014 | 6T | European Tour |
| Volvo China Open - 2014 | 3 | Asian Tour, European Tour |
2013

| Tournament | Position | Tour |
| --- | --- | --- |
| Italian Open - 2013 | 8T | European Tour |
| The Irish Open - 2013 | 5T | European Tour |
2012

| Tournament | Position | Tour |
| --- | --- | --- |
| BMW PGA Championship - 2012 | 10T | European Tour |
| Dunlop Phoenix - 2012 | 6T | Other Individual |
| Volvo World Match Play Championship - 2012 | 5T | European Tour |
2011

| Tournament | Position | Tour |
| --- | --- | --- |
| Commercial Bank Qatar Masters - 2011 | 2 | European Tour |
| Dubai World Championship - 2011 | 1 | European Tour |
| Omega Dubai Desert Classic - 2011 | 1 | European Tour |
| The Players Championship - 2011 | 6T | European Tour, PGA Tour |
| UBS Hong Kong Open - 2011 | 7T | European Tour |
| Volvo Golf Champions - 2011 | 8T | European Tour |
| Volvo World Match Play Championship - 2011 | 5T | European Tour |
2010

| Tournament | Position | Tour |
| --- | --- | --- |
| Alfred Dunhill Links Championship - 2010 | 5T | European Tour |
| Commercial Bank Qatar Masters - 2010 | 2 | European Tour |
| Dubai World Championship - 2010 | 3T | European Tour |
| Madrid Master - 2010 | 10T | European Tour |
| Omega Dubai Desert Classic - 2010 | 6T | European Tour |
| Open de Espana - 2010 | 1 | European Tour |
| WGC CA Championship - 2010 | 6T | European Tour, PGA Tour, WGC Events |
2009

| Tournament | Position | Tour |
| --- | --- | --- |
| Commercial Bank Qatar Masters - 2009 | 1 | European Tour |
| European Open - 2009 | 2T | European Tour |
| WGC HSBC Champions - 2009 | 8T | European Tour, PGA Tour, Asian Tour, WGC Events |
2008

| Tournament | Position | Tour |
| --- | --- | --- |
| Barclays Scottish Open - 2008 | 9T | European Tour |
| HSBC Champions - 2008 | 10 | European Tour, Asian Tour |
| Irish Open - 2008 | 8T | European Tour |
| Madrid Master - 2008 | 4T | European Tour |
| Portugal Masters - 2008 | 1 | European Tour |
2007

| Tournament | Position | Tour |
| --- | --- | --- |
| Alfred Dunhill Championship - 2007 | 1 | European Tour |
2006

| Tournament | Position | Tour |
| --- | --- | --- |
| Morson International Pro-am Challenge - 2006 | 1 | Challenge Tour |
| Open des Volcans- Challenge the France - 2006 | 5T | Challenge Tour |
| Open Mahou de Madrid - 2006 | 4T | Challenge Tour |
| Peugeot Challenge - 2006 | 4T | Challenge Tour |
| Vodafone Challenge - 2006 | 2T | Challenge Tour |
Team
2013

| Tournament | Result | Tour |
| --- | --- | --- |
| The Royal Trophy - 2013 | Won | Royal Trophy |
2011

| Tournament | Result | Tour |
| --- | --- | --- |
| Omega Mission Hills World Cup - 2011 | 9T | World Cup |
2009

| Tournament | Result | Tour |
| --- | --- | --- |
| Vivendi Seve Trophy - 2009 | Loss | Seve Trophy |
Awards
2011

| Tournament | Award | Tour |
| --- | --- | --- |
| Driving Distance - 2011 | 1st | European Tour |
2009

| Tournament | Award | Tour |
| --- | --- | --- |
| Driving Distance - 2009 | 1st | European Tour |
2008

| Tournament | Award | Tour |
| --- | --- | --- |
| Driving Distance - 2008 | 1st | European Tour |
2007

| Tournament | Award | Tour |
| --- | --- | --- |
| Driving Distance - 2007 | 1st | European Tour |