Tapio Pulkkanen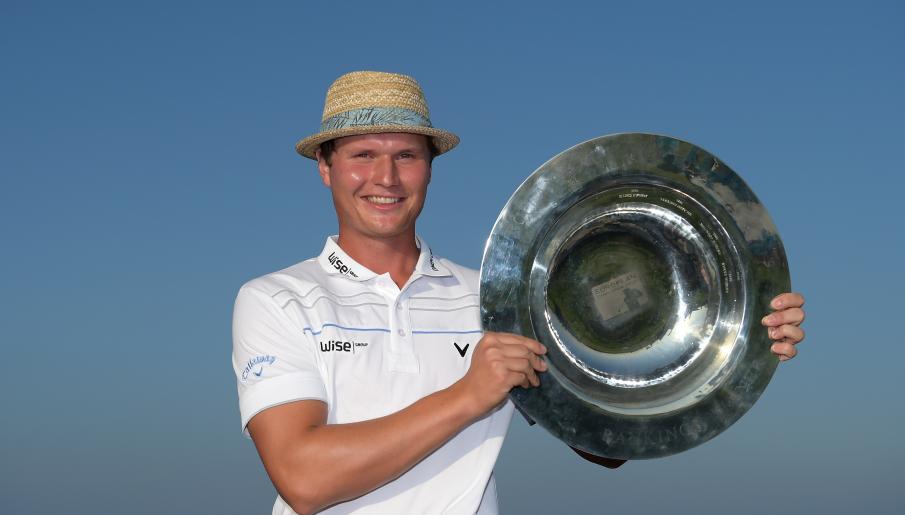 Tapio started playing golf when he was nine years old. Football was his sport of choice until the age of 14. However, after that, the focus has been on golf. What really appealed to Tapio was that he could focus on his own practice and his own score. He was responsible for the result. Another reason for picking golf was that he had a great group of juniors at his home club, Kymen Golf.
European Young Masters in Austria was Tapio's first tournament abroad and his first event with the National Team. He was sixteen at that time and, in his own words, didn't know much about competitive golf. That tournament is deeply etched into Tapio's memory as it was the first time he truly opened his eyes to the sport. During the next two years he played for the Finnish National Team (under 18). Obviously, he got to play many tournaments abroad and still remembers being 3rd in German Boys. He was also successful in Finland where he captured the Finnish Junior Championship during his last season as a junior. After that he played four years on the men's National Team.
Tapio continued to play well in Finland where he, among other victories, won the Finnish Championship twice. Although he didn't enjoy any big victories at the European amateur tournaments he definitely learned a lot about playing in different type of conditions and on different types of courses. The greatest achievement was to win a team tournament Copa Tailhade in Argentina with Miro Veijalainen. Whilst still an amateur, Tapio also won the Finnish Open (professional event on the Nordic Leauge) and a couple of Finnish Tour tournaments.
2013 was Tapio's first year as a professional golfer. The year started really well in Nordic League Winter series tournaments. He finished second in his first two events.  Success continued on the Challenge Tour a couple weeks later when Tapio finished second again at the Challenge de Madrid. That second place finish pretty much secured a full season on the Challenge Tour. The rest of the season wasn't so successful, but he still managed to secured an almost-full Challenge Tour card for the 2014 season as well.
2014 was a year that Tapio would rather forget. He lost his Challenge Tour card and his confidence was very low. In 2015 Tapio was back playing on the Nordic League and the year started the same way 2014 ended. However, little by little he got his confidence back and after that he started to win tournaments again. In the end Tapio won five tournaments and the overall ranking 2015. By winning the ranking he also got a full card on the Challenge Tour for the following season. Although 2016 didn't go as planned, Tapio was able to play some really good rounds, but not a solid four-round tournament.
And then came 2017. Tapio won the Kazakhstan Open and finished second in both in Turkish Airlines Challenge and the D+D REAL Czech Challenge to finish the year as the Winner of The Road to Oman. As one of the longest hitters in the world we are not the only ones who are keen to see what Tapio will do on the European Tour. 
And, worth mentioning, if you can't beat him on the golf course you might want to take him on either on the tennis court or at the billiards table. However, not sure you will be successful there either…
Sportyard Update
29.11.17

The 2017 European Challenge Tour winner, Tapio Pulkkanen, has turned to Sportyard for career management and advise.
Awards
2017

| Tournament | Award | Tour |
| --- | --- | --- |
| Road to Oman | 1 | Challenge Tour, Order of Merit |