Mikko becomes an ambassador of Brother Christmas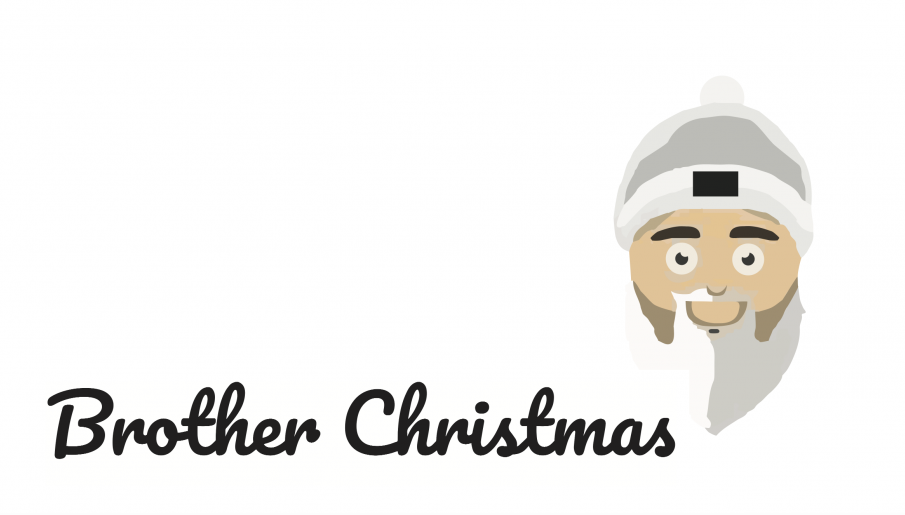 As the first initiative in Mikko Ilonen's ambassadorship of Brother Christmas, he will be using, in cooperation with his existing corporate partners, a special design golf bag through the summer of 2017.
Mikko will start using the new bag design in the European Tour event Trophée Hassan II in Rabat, Morocco (April 13 – 16).
Since his participation in the Olympic Games in 2016, Mikko has had a special designed golf bag with a Finnish pattern and color scheme, and that has created a lot of attention from the crowds.
"We have had several ongoing discussions with potential sponsors on my golf bag, but we were not able to finalize any contracts before the turn of the year.", says Mikko Ilonen.
Mikko continues, talking about why he has chosen this route:
"It has always been on my mind, but this year, as we had a lot of time off in the beginning of this season, I have started to really think of what I can do with my influence as a sports man and that may benefit others than myself and my commercial partners."
Mikko contacted Ari Koponen and his spokesperson Alexandra Procope earlier this year, asking if he could help in any way and more specifically become an ambassador of Ari's character and charity – Brother Chirstmas.
Mikko Ilonen:
"I admire Ari's, or rather Brother Christmas', unselfish work. When I was thinking of what I wanted to support, I came to the conclusion that I wanted to be associated with someone who doesn't only helps with relief in difficult situation, but that also create a positive vibe and spirit. And that embodies what Brother Christmas is doing, he has become an idol of mine."
Ari Koponen:
"I was thrilled when Mikko contacted us, asking if he could be associated with what I am doing. I have been following Mikko´s career for a long time and I really admire him as a player and as a person. Our work has received a lot of attention lately including being invited to the Presidential Independence Party in past December. This inspires me to do more good things on a bigger scale and to offer help where it is needed."
 
Ari continues;
"It is a though, but on the other hand also a rewarding, job. Having a person like Mikko onboard opens new doors and possibilities and hopefully it will inspire other sportspersons to do what Mikko is doing. Working with Mikko and as a team will enable us to do many fantastic good deeds for children and hopefully also bring more resources and skills to our work."
The goal of the ambassadorship is that Mikko will help in raising awareness of Brother Christmas' work but also to contribute with resources and in activities, both through different partnerships but also in his own capacity.
Mikko again:
"We have just set up this collaboration, and the bag is our first initiative. They have been produced together with my commercial partners and hopefully it will help raising awareness for the great things he is doing. When the bags are retired, I will donate them to Brother Christmas and we will find a fun way to benefit from them again."
Brother Christmas is a private charity initiative that was initiated in December 2015. The purpose was to help underprivileged people in need and to assist them in reaching their dreams and goals, all over Finland. The mission is to visualize that actions are bigger than words and to help anyone to do good for and together with its peers, to give hope and to inspire others to be involved in good initiatives.
During 2016 Brother Christmas helped 3,500 persons and realized hundreds of dreams. For example, he has donated food, paid the sports activity fee for children in financially struggling families, donated furniture and publicly highlighted and awarded people that are doing a good community service. He has also arranged and hosted events for children, physically disabled and families with financial challenges, or any other challenge that affects their family. During Christmas, Brother Christmas donated a complete Christmas family party, with Christmas food and presents, to 100 families in Finland, that otherwise would not have been able to enjoy a "normal" Christmas. 
www.brotherchristmas.fi or www.brotherchristmas.com
Mikko Ilonen can only be described as Mr. Golf in his native country, Finland. Mikko has been the number one golfer in Finland since 2001, longer than any other European player in their respective countries. Mikko has an impressive amateur and professional career. He was the first, and still the only, Finn that have won the prestigious the Amateur Championship in the year 2000. 
This week Mikko is teeing up in his 367th European Tour tournament in Morocco. He has 5 wins on the European tour and another 30 top ten positions.
www.mikkoilonen.fi
For more information, please contact:
Robert Whitlock – manager of Mikko Ilonen - Sportyard
robert.whitlock@sportyard.com - +46 70 3676730
(English and Swedish)
Alexandra Procope – spokesperson of Ari Koponen/Brother Christmas - Westpro4U
Alexandra.Procope@westpro.fi - +358 50 3737073
(Finnish and English)