Jin answers the call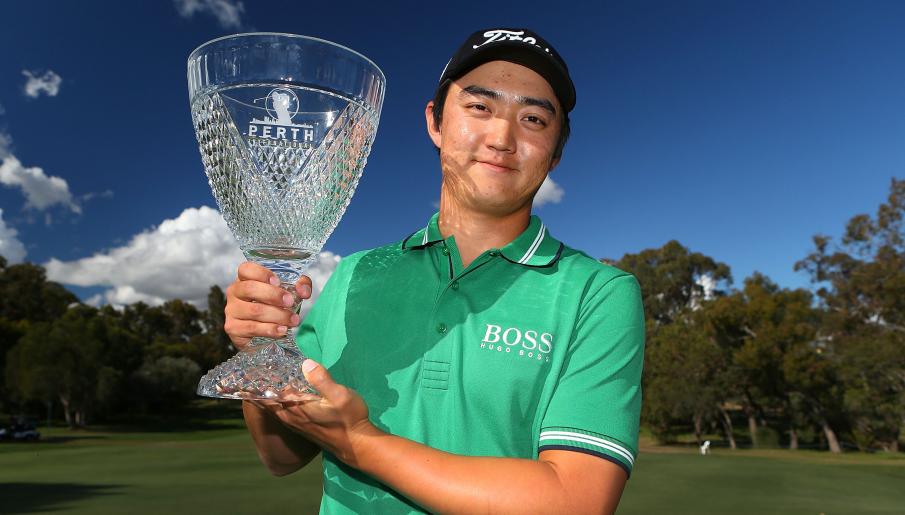 October 23rd, 2013
Last week's 'last call' was answered emphatically by Jin Jeong, as he defeated Englishman Ross Fischer in a play off at The Perth International. This was the last event of the regular European Tour Schedule, before the Finals.
Following a stellar season in 2010, as an amateur, Jin turned professional following the Masters in 2011. Since then he has travelled the globe in search of a place to play… Not without success, but this victory has been a long time coming.
He now has a home outside Korea and his adopted home country of Australia, as he will play his trade full time in Europe. But not until he has thoroughly enjoyed the spring season Down Under.
Jin was ranked as the best amateur in the world, following a victory at the Amateur Championship and the Silver Medal at the Open Championship at St Andrews in 2010. He has won in Australia and just lost out in a play off at the NGF Tour in the US, he has played on the PGA Tour, Web.com Tour, European Tour, Australasian Tour, OneAsia Tour, European Challenge Tour, NGF Hooters Tour, Gateway Tour, Canadian Tour, Alps Tour – and most probably a couple of other tours… He has played in Major Championships and he has been relentless in his effort to become the best golfer he can possibly be, and now he is going up against the best as he makes his debut in a World Golf Championship event. 
In other words: He has paid his dues and he is more experienced than most at his tender age of 23.
Somehow, the feeling is that the door has only just opened, and we have only seen the beginning…