Jens Fahrbring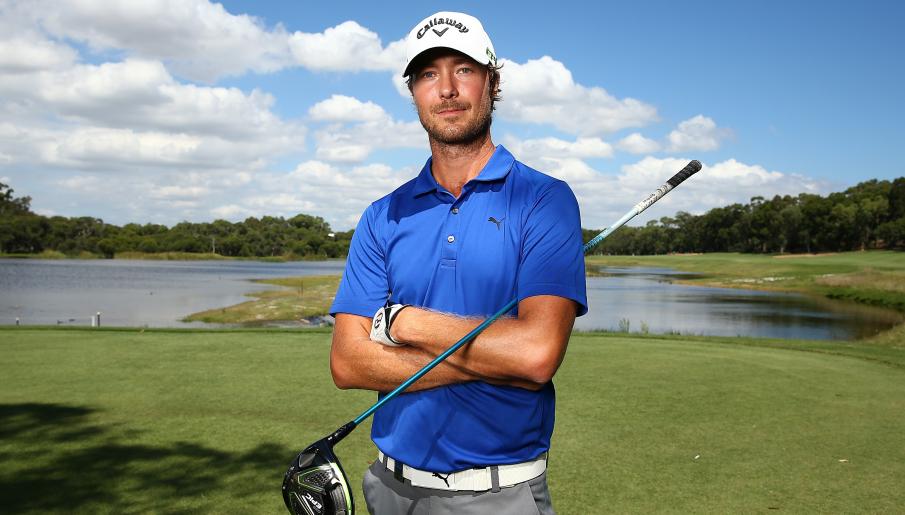 A humble young man from just north of Stockholm. That is who we met in the late fall of 2015. When we later started looking at his career we realized that Jens could be one of the more solid golfers ever to come out of Sweden. 
Jens finished tenth in the 2015 Road to Oman Rankings, thanks largely to the victory at the D+D REAL Czech Challenge and a tie for third at the lucrative Kazakhstan Open. That season he also finished tied for third in the 72nd Open d'Italia, having shared the lead after three rounds, instilling the belief he was ready to compete on the European Tour. 
Jens could be considered a late starter who only pursued golf seriously aged 24 after graduating from university. He spent five years playing the Nordic League before victory in the 2012 Medita Real Estate Masters helped him secure third place in the Order of Merit and thus earn Challenge Tour exemption. 
Jens won the Norwegian Challenge in his first year on the Challenge Tour (2013) and although he has "only" won twice on the European Challenge Tour, his career is full of top-10s and very rarely do you find his name outside top-30. 2016 was Jens' first full year on the European Tour. 2016 was the first year that contradicted his usual pattern but it will probably turn out to be one of the more important ones. He learned a lot and managed to comfortably get his card back at Q-school where he finished tied 6th. Again, with his track record and new and valuable experience from 2016.
Sportyard Update
26.03.18

Jens Fahrbring, who this year will be focusing on the Challenge Tour and mixing in a few European Tour events, starte

26.01.17

Sportyard (formally Sportyard Aktiebolag) has made a few changes during 2016 and into the 2017 season.
Individual
2016

| Tournament | Position | Tour |
| --- | --- | --- |
| Second Qualifying Stage - 2016 | 4T | European Tour |
| Final Qualifying Stage - 2016 | 6 | European Tour |
2015

| Tournament | Position | Tour |
| --- | --- | --- |
| The Barclays Kenya Open - 2015 | 6T | Challenge Tour |
| D+D Real Czech Challenge - 2015 | 1 | Challenge Tour |
| Kazakhstan Open | 3T | Challenge Tour |
| Italian Open - 2015 | 3T | European Tour |
2014

| Tournament | Position | Tour |
| --- | --- | --- |
| Le Vaudreuil Golf Challenge - 2014 | 2T | Challenge Tour |
| Open Blue Green Cotes d`Armor Bretagne - 2014 | 9T | Challenge Tour |
| The Foshan Open - 2014 | 3T | Challenge Tour |
| Aegean Airlines Challenge Tour - 2014 | 6T | Challenge Tour |
2013

| Tournament | Position | Tour |
| --- | --- | --- |
| Norwegian Challenge - 2013 | 1 | Challenge Tour |
| Finnish Challenge - 2013 | 3T | Challenge Tour |