Søren celebrates 500 in style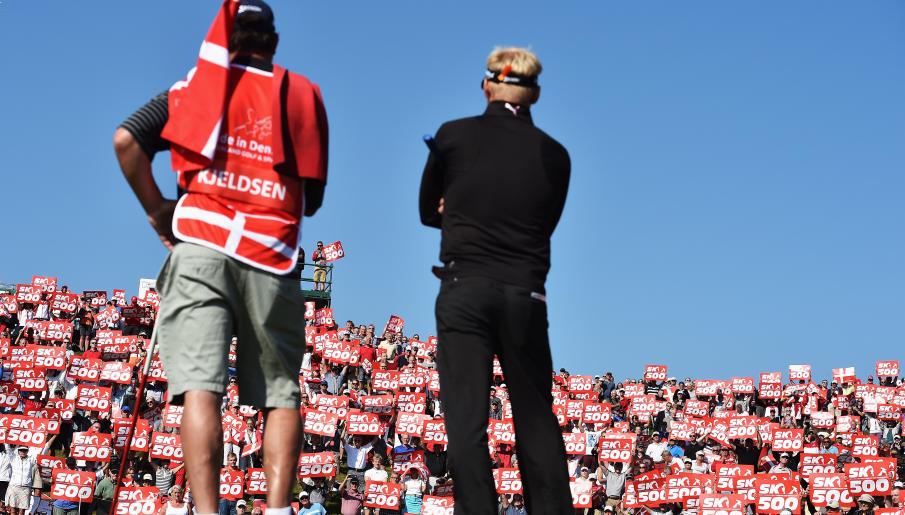 Playing a European Tour event on home soil is special enough for golfers, but for Søren Kjeldsen this year's Made in Denmark was even sweeter given that it marks his 501st appearance.
Søren brought up 500 European Tour events at the US PGA Championship in Kohler, Wisconsin.
Not only is Søren the first Dane to reach the milestone, he has taken just 18 years and 189 days to do so – which is second only to Peter Baker, who took 18 years and 29 days.
He has made the cut in 358 of his 500 events, with four victories and a total of an impressive 56 top ten finishes.
Søren, who turned professional in 1995, played his first European Tour tournament in the South African Open in 1998 at Durban Country Club, and made the cut on the number.
"Keeping my card the first year was huge. I finished 115th which was the last spot, and the next year I qualified for the Volvo Masters – the final tournament for the top 60 in the Order of Merit. That was massive and after that I really felt like I really belonged at that level."
"Five hundred tournaments is a lot of tournaments – a lot of travelling, walking, hitting shots. It's been fantastic and I'm still going strong. It's been incredible."
After a brief drop in form Søren bounced back in spectacular fashion in May, winning the star-studded Irish Open.
"Winning the Irish Open was a big turning point. The main struggle had been with my driver, but on the back nine in Ireland I drove it as well as I've ever done. It shows that you can have struggles but come back stronger than ever." 
"I definitely don't feel like I'm ready to pack it in, and this year I think I've showed that I'm still developing and still improving.", Søren said.
"You look at guys like Miguel and some guys do play their best after 40. Vijay Singh as well. Guys are staying fitter and playing better for longer. I'd like to be like those guys."
And how did Søren do in his 501st appearance? He finished in second place and in great style, only two shots behind the winner, David Horsey.