Christofer Blomstrand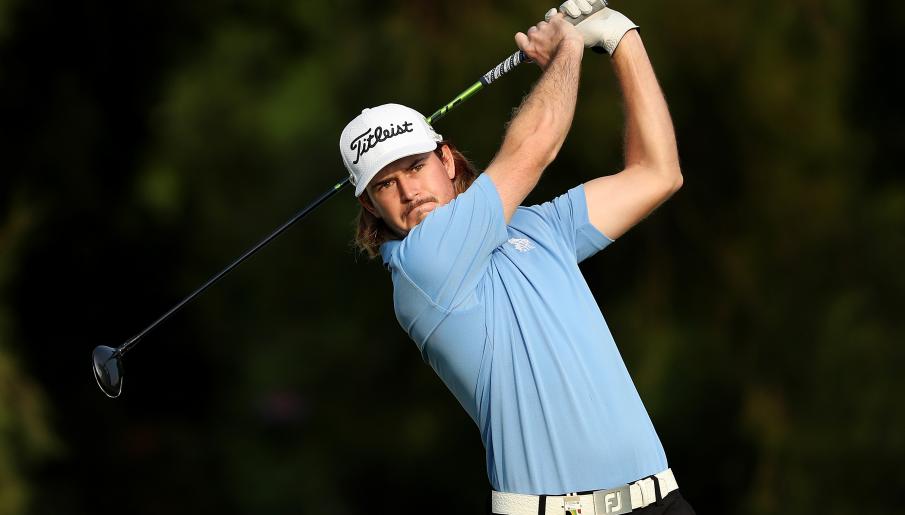 Whilst having been fostered into golf in, arguably, the only place where there is proper links golf in Sweden, Christofer broke through in Zambia, Africa at the end of April in 2016. With a closing 63 he captured the Zambia Sugar Open in style.
Without support from the so-called systems, Christofer has done pretty much everything on his own. Including taking the decision to travel to Africa to try to qualify for the Sunshine Tour. Before that he had success in the Middle East as he captured the 2015 Muscat Hills Golf Citizen Championship and in his debut at the MENA Tour in Oman. 
These wins can be seen as a natural evolvement from a successful campaign at Nordea Tour and the Nordic League where Christofer captured multiple wins and recorded many more solid finishes in 2015. Again, having had little support Christofer has come a long way and we believe he is just getting started. A level-headed man with a very positive outlook on life with his roots in southern Sweden where he resides with his wife and son.
Sportyard Update
26.01.17

Sportyard (formally Sportyard Aktiebolag) has made a few changes during 2016 and into the 2017 season.
Individual
2017

| Tournament | Position | Tour |
| --- | --- | --- |
| Joburg Open | T8 | European Tour, Sunshine Tour |
2016

| Tournament | Position | Tour |
| --- | --- | --- |
| Zambia Sugar Open - 2016 | 1 | Sunshine Tour |
| Fred Olsen Challenge de España - 2016 | 3T | Challenge Tour |
| D+D REAL Czech Challenge - 2016 | 4T | Challenge Tour |
2015

| Tournament | Position | Tour |
| --- | --- | --- |
| 2016 Sunshine Tour Q School | 8T | Sunshine Tour |
| Race to Himmerland - 2015 | 1 | National/Regional Tour |
| Ecco German Masters - 2015 | 3T | National/Regional Tour |